The Herbicide Injury ID app helps you diagnose plant damage that may have been caused by herbicides. You can use this app to do any of the following:

Diagnose Injury
Answer a short series of questions about plant symptoms to determine the likely cause.

View Sites of Action
Herbicides are categorized by their site of action, or how they interact chemically with weeds. Choose this option to see information information and photos of plants damaged via specific sites of action.

Search by Herbicide
Search for a specific herbicide by its trade name or active ingredient.

Send a Photo
Send a photo of your damaged plants for an expert to diagnose.
Screenshots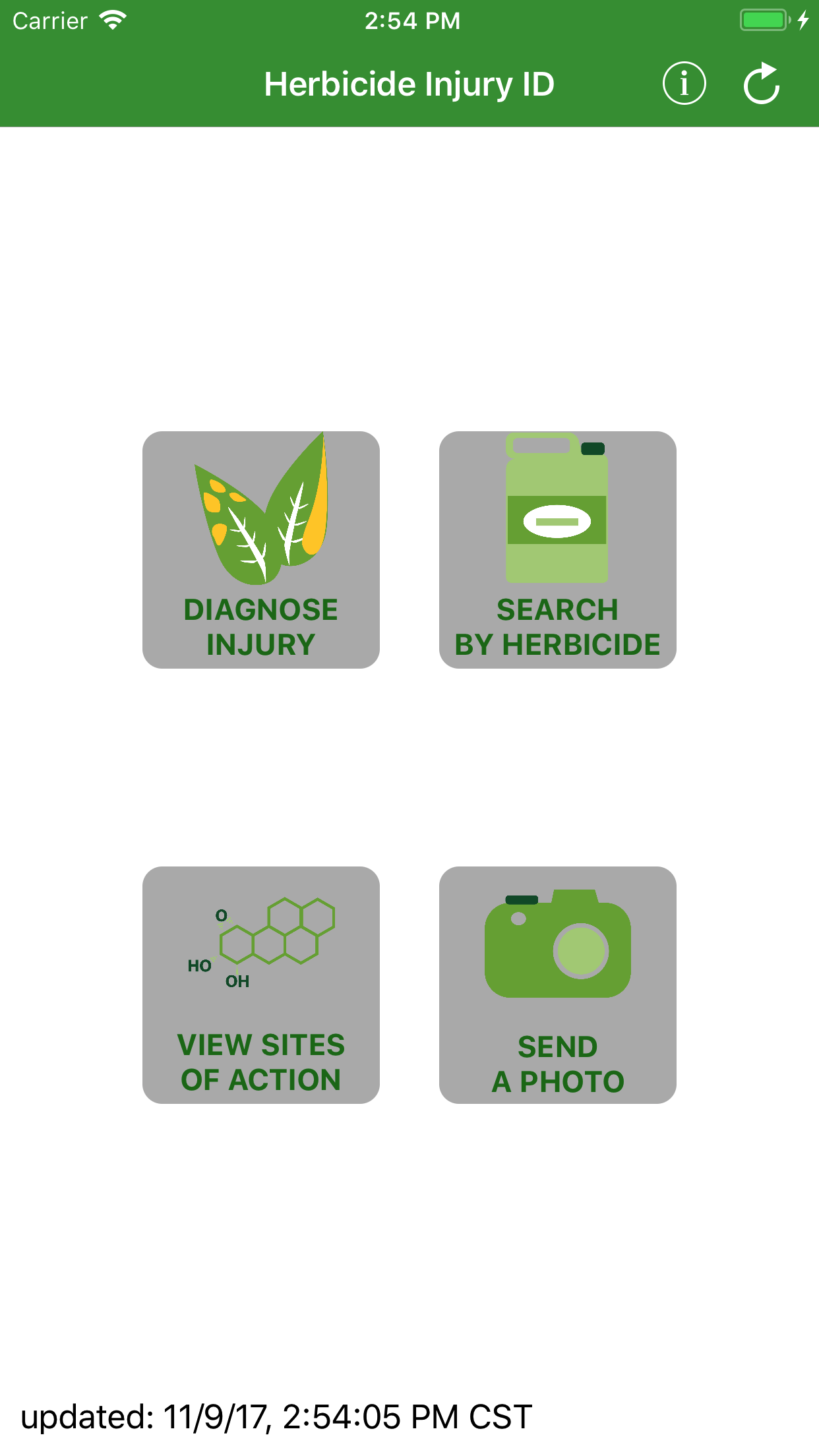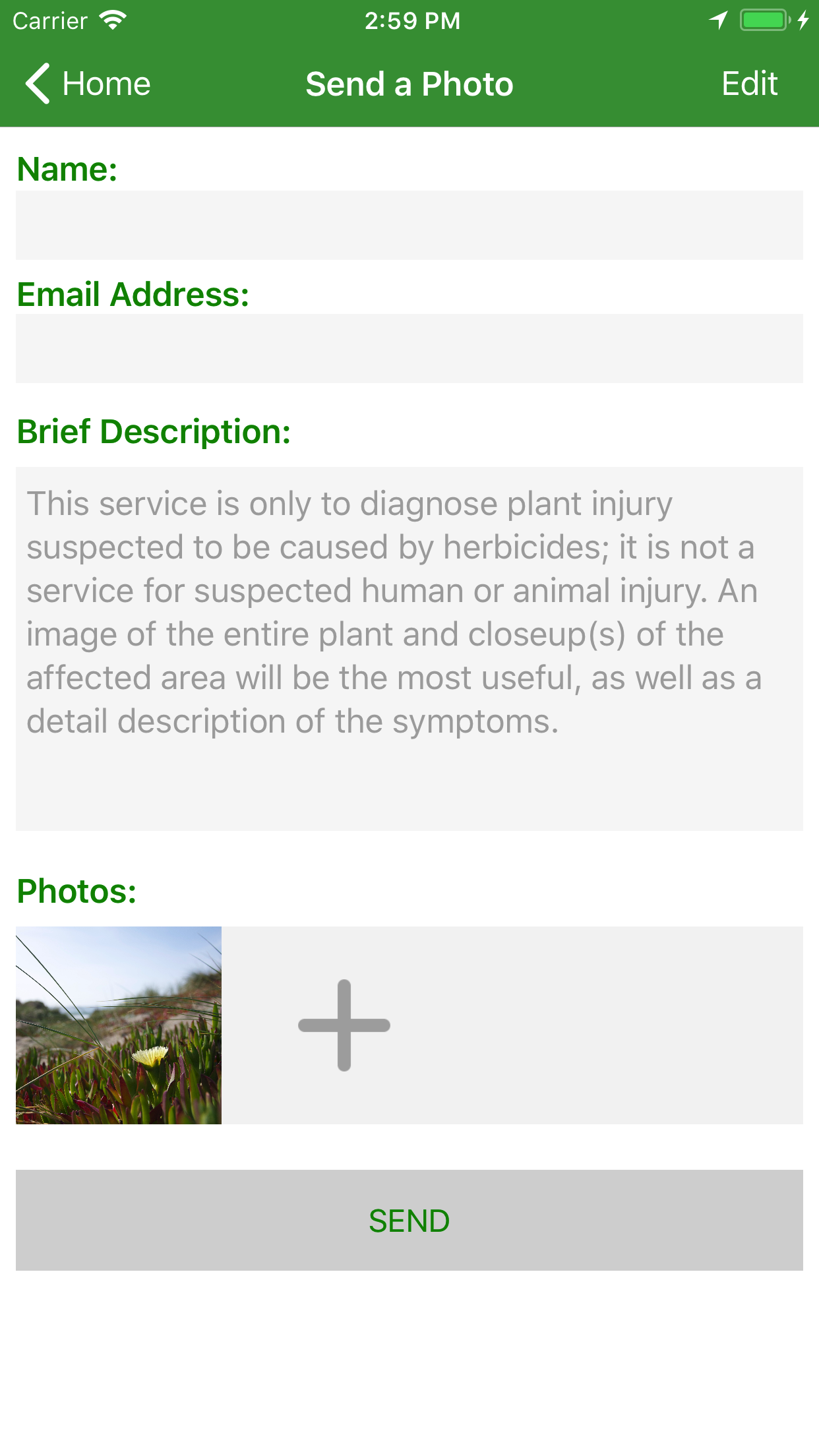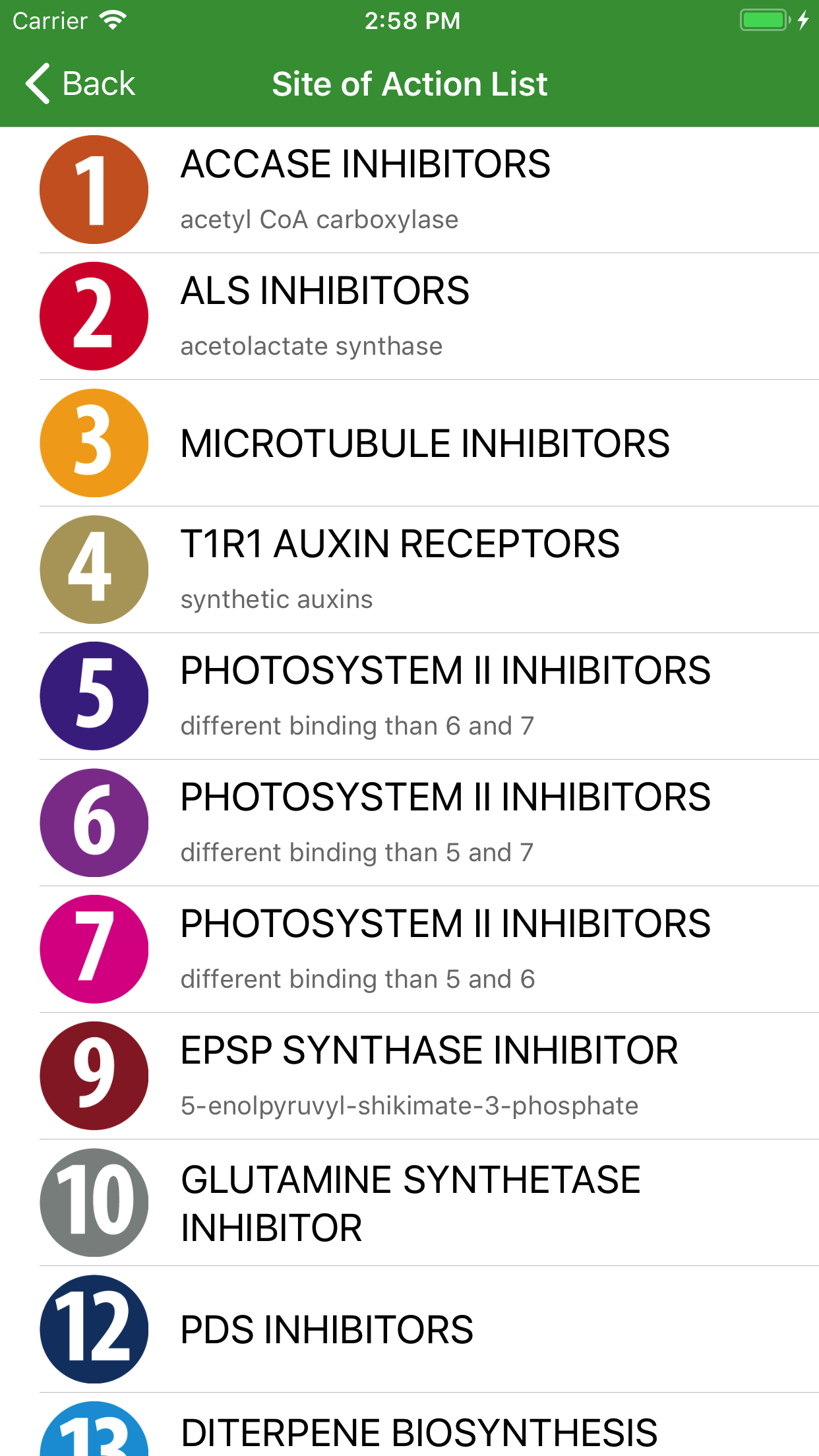 The Herbicide Injury ID app is available for these mobile devices:
For technical support, please contact: mudoitherbicideinjurysupport@missouri.edu